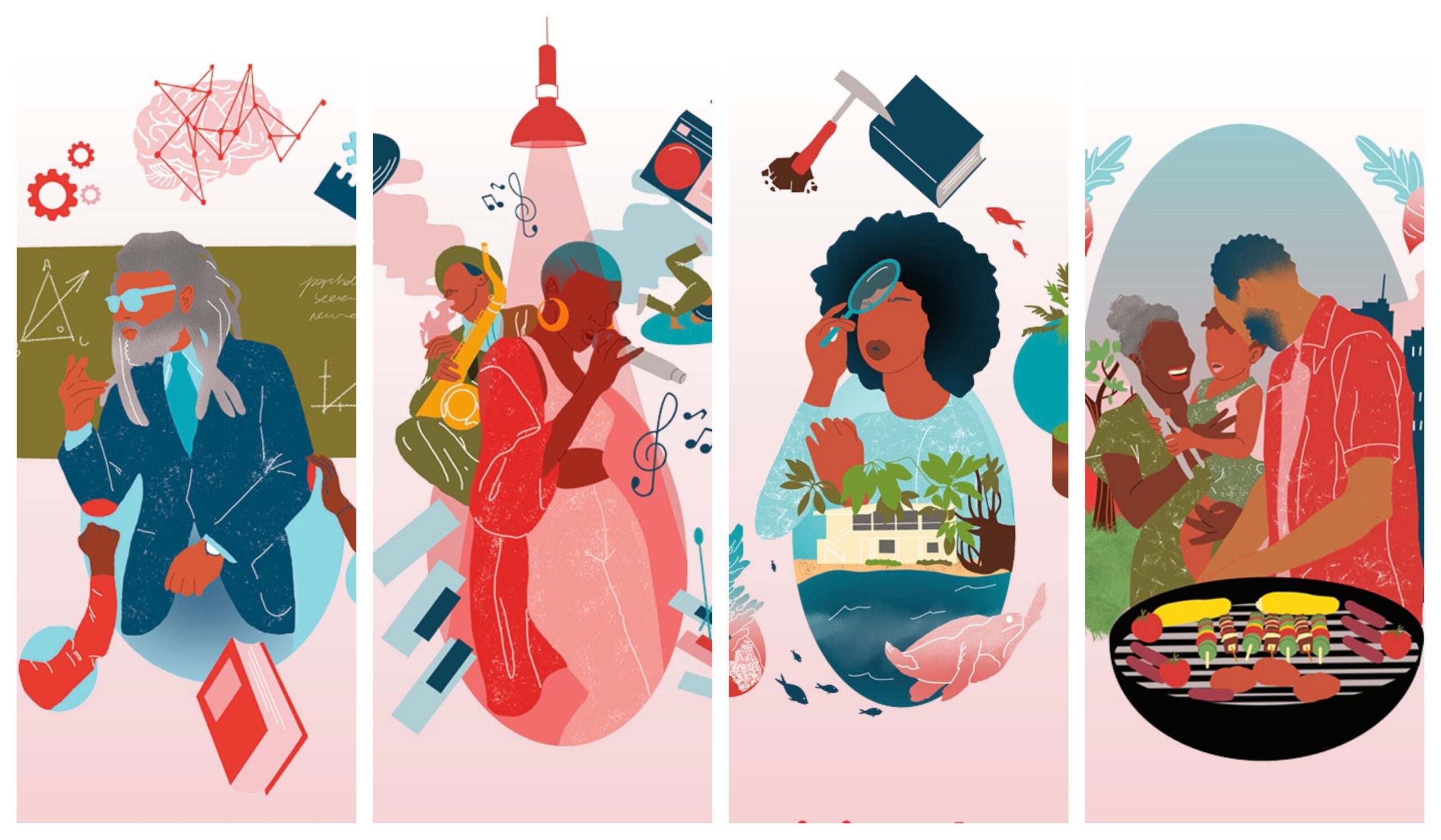 Black History Month 2022 – McGill Reporter
The theme for this year's Black History Month at McGill is "community" – an apt focus for an event that, now in its sixth year, brings people together to celebrate black culture and the significant accomplishments of black people in McGill, in Montreal and surrounding areas. the world.
Of course, creating that sense of community is a huge challenge during the COVID pandemic, when social distancing and Zoom meetings are the norm. Like so many activities and events that are dear to us, BHM will be entirely virtual this year.
"It is certainly difficult to replicate Black History Month during the pandemic, given that Black History Month is a time when the black community comes together to learn, celebrate, laugh, eat and dance and so much more," says Shondra Mings, Equity Education Advisor, Anti-Oppression and Anti-Racism Education, and one of the BHM organizers. "While I think many are excited to reconnect in person, we are happy to be able to hold our events virtually this year to bring everyone together."
"The Office of Provost and Vice-Principal (Academic), in partnership with the Faculty of Science, is hosting four main events, but there will be a variety of events hosted by student clubs and departments and faculties," says Karen Diop. Program Manager, Action Plan Against Black Racism and Co-Organizer of BHM. "We think the variety of events certainly keeps the spirit of BHM alive, even though they're virtual."
The benefits of being online
This year's program is diverse, bringing together scholars, researchers, artists, musicians, entrepreneurs and community members – an extended community, too.
"Being virtual has an advantage because our events can reach audiences that we may not have had before on campus, in the city and even across Canada," says Antoine-Samuel Mauffette Alavo, Business Liaison black students and co-organizer of BHM. "Typically, there are a lot of Black History Month events, so it's hard to attend all of them. This way, people can connect from the comfort of their home or workplace. Someone even emailed us who would be attending from Vancouver, which is pretty exciting. »
February 1: Opening Ceremony and Keynote Address
The opening ceremony will feature Dr. James Jones, Trustee Emeritus Professor Emeritus of Psychological and Brain Sciences and Black American Studies and Director of the Center for the Study of Diversity at the University of Delaware. Dr. Jones will deliver the keynote address entitled Diversity in Psychology. Prior to the event, Dr. Jones wrote an op-ed for the reporter, which can be read here.
The opening speech will be followed by a special steel drum performance by Upköng Etang.
February 9: Black Perspectives: artists navigate spaces
This roundtable will feature Modibo Keita (who performs as Simb0), a multidisciplinary artist and music entrepreneur; Koudjo, music producer and entrepreneur; Montreal singer-songwriter Sarah MK; and Camille Thurman, assistant professor of jazz at the Schulich School of Music.
The panelists will share their knowledge and lived experiences while navigating the cultural and institutional spaces of the city of Montreal.
February 17: Decolonizing Research Approaches
This panel will explore approaches to research in the Caribbean as well as McGill's historic research relationship with Barbados through the Bellairs Institute.
Moderated by Jean Saint-Vil, Special Advisor to the Vice-Principal, Research and Innovation, the panel will include Dr. Terri Givens, Provost's Academic Lead and Advisor on McGill's Action Plan to Address Anti-Black Racism; Dr. Saleem Razak, professor of pediatrics and health science education; and Jamila Dei-Sharpe, a sociologist who is completing her doctorate in social and cultural analysis at Concordia University.
Asia Blackman (currently pursuing a master of science in epidemiology) and Khaelan King (currently pursuing a bachelor's degree in political science with a minor in sociology) will also participate.
February 24: Soul Food Box
Local restaurants in the Caribbean and Africa will prepare a delicious box lunch for those who register in advance. Be sure to book your meal by signing up here for your Soul Food Box by Thursday February 17.
"Planning Black History Month events at McGill requires significant coordination with faculties, community partners, staff, student associations and many other groups," say the co-organizers. "BHM aims to bring communities together, so when planning it was important for us to make sure we had events and guests that spoke to different audiences and covered different topics.
"With the ever-changing landscape of the pandemic, we have had to have contingency plans in case our events cannot take place in person, which makes planning a bit more complex. While it takes a lot of coordination, it's definitely a labor of love and we're beyond grateful to everyone who played a part in bringing this together.
Learn more about Black History Month 2022. Event information, including dates, times and registration, can be found online. For more information or to support Black History Month at McGill, please contact Shondra Mings at [email protected]