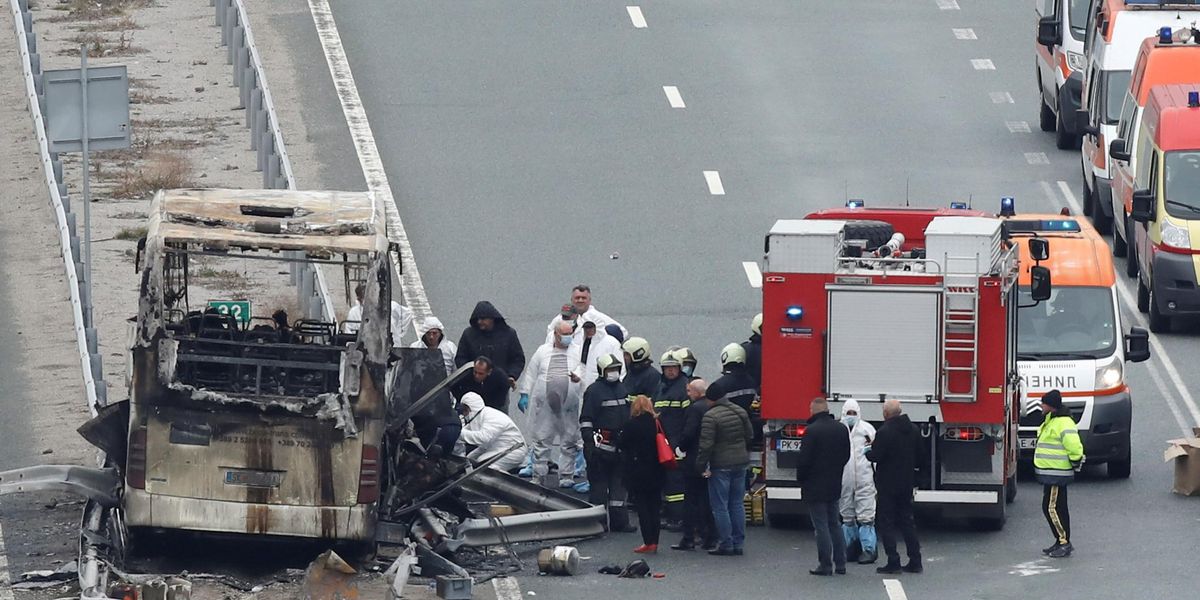 Concrete figures: the horror of buses in Bulgaria, Portugal abandons coal, Washington DC the capital of homicides, Myanmar's "revolutionary" obligations
The crisis at the Belarusian-Polish border appears to have abated, but is far from over. Thousands of people desperate to enter the European Union remain stuck in the border area, waiting for Poland to at least consider their asylum claims.
Where are things now and who are the main players hoping to reach?
Lukashenko from Belarus: Accept me as i am
President Alexander Lukashenko – affectionately known as "the last dictator in Europe" – created the current crisis in facilitate dozens of flights to Minsk from refugee hotspots in Iraq, Syria and Turkey. Through an organized campaign that began in June, his government lured thousands of migrants to Belarus with the promise of eventual resettlement in the EU.
Why? By triggering a migration crisis, Lukashenko wanted to put pressure on Brussels to recognize his presidency, which the EU refuses to do since the strong man rigged presidential elections last year, unleashed a brutal crackdown on peaceful protesters and hijacked an EU flight.
So far, Lukashenko's bet has not worked out. German Chancellor Angela Merkel has made a point of calling him "Mr Lukashenko" rather than "President" in recent appeals, which has made him feel very invisible. Meanwhile, Washington and Brussels actually hit Minsk with Following sanctions in recent weeks, although some have applied to travel agencies, transport companies and airlines that have transported migrants from the Middle East to Eastern Europe in recent months, rather than directly targeting Lukashenko and his acolytes.
European Union: false indignation
Since then, things have calmed down somewhat, with Minsk giving in to pressure to wipe out some processing centers at the Polish border, as well as curb inbound flights.
But these developments do not address the issue of what to do with migrants who remain at the border. While some have already been referred to Iraq, thousands of people remain stranded in swamp forests as Polish and Belarusian forces continue to wage war. The border death toll is now 10 – and it's climbing.
The fundamental problem is that six years after the 2015 refugee crisis, the EU still does not have a coherent or effective policy on how to deal with migrants, leaving much, in practice, to Member States. individual.
The European Commission had previously offers a large-scale immigration plan based on "a compulsory solidarity mechanism", which would oblige each member state to welcome asylum seekers, as well as to share the burden of financing medical supplies and equipment in the areas of arrival.
But this proposal has yet to be unanimously approved in the European Council after consultation of the Parliament (a very convoluted process). The impasse persists as some state governments have opposed measures that would force countries to take in refugees and the EU remains powerless to force them.
But it's not just the so-called "illiberals" in Poland and Hungary who feel this. Data shows that EU residents overall view immigration from outside the bloc as presenting more a "problem" (38%) than an "opportunity" (20%).
Meanwhile, migrants at the border remain in limbo. Warsaw – with the support of the Polish constituency – continues to double its intransigent position. Human rights groups claim that Poland's actions violate the Universal Declaration of Human Rights, which states that everyone has the right to seek asylum from persecution. But even if the President of the European Commission, Ursula von der Leyen, wants Poland to de-escalate, at least allowing some migrants to be treated in the EU, she continues to strongly back Warsaw in its ongoing dispute with Minsk.
And now? Lukashenko says he is not seeking to oppose the EU any more, that he noted would make "war inevitable". So far, the EU is not backing down, saying it is Minsk's responsibility to end the current crisis.
It is increasingly clear that the EU, for its part, has no mechanism to force member states to welcome migrants, even though migration remains a critical bloc-wide issue, especially more than a great refugee crisis is already brewing in Afghanistan.