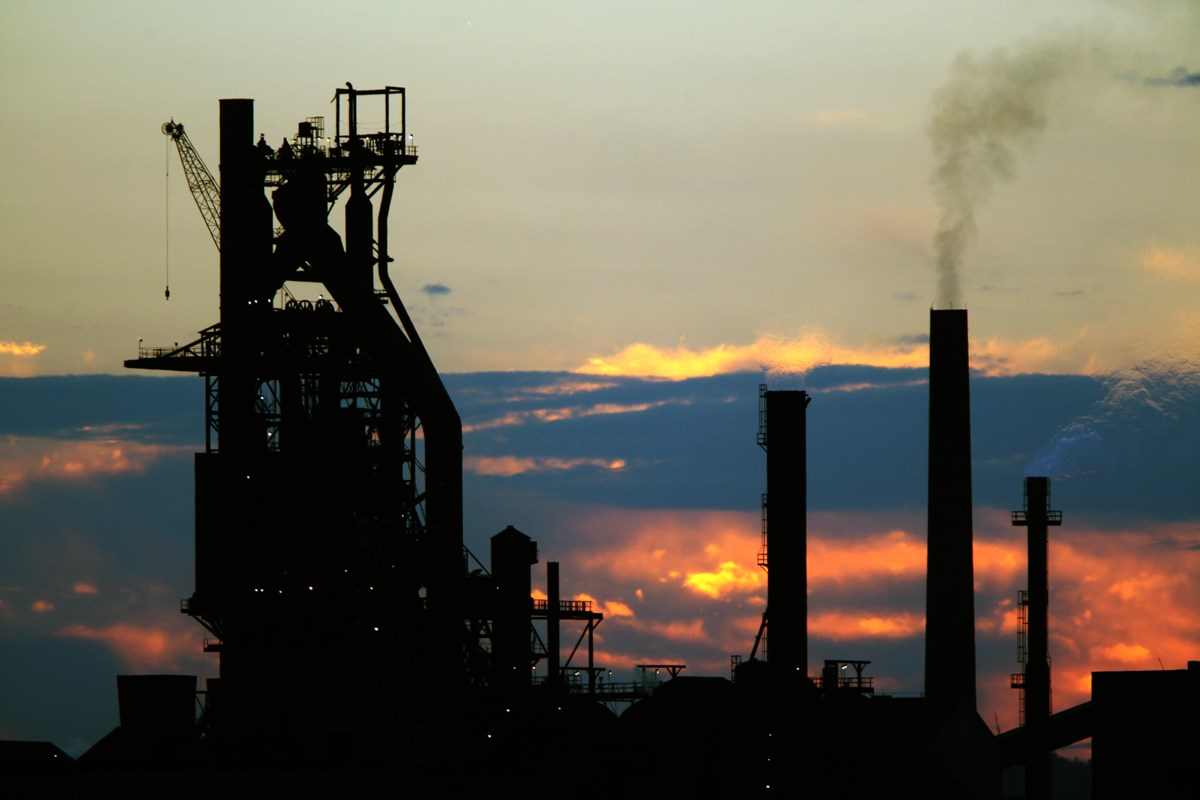 Construction of new Algoma Steel electric arc furnaces underway
The company expects retirements over the next few years to be the source of most job cuts after the changeover
The construction of a multi-year project to convert Sault Ste. Marie's steel mill from the traditional steel industry to become one of North America's leaders in the manufacture of "greener" steel.
On November 29, Algoma Steel Inc. announced that it had finalized a $ 220 million financing agreement with the Canada Infrastructure Bank for its plans to convert steelmaking to electric furnace at arc (EAF).
"We have started construction now," said Brenda Stenta, director of communications and branding for Algoma Steel Inc., during an environmental open house held Monday afternoon at the Community Center of Montreal. North.
Stenta said construction of the $ 700 million project is expected to take around 30 months.
"Once they go into service and product certification is complete, we intend to operate in hybrid mode for a number of years until we have a full power supply to enable us to operate both ovens at the same time, "said Stenta.
The federal government has made a commitment of $ 420 million to the project, which is expected to result in a 70% reduction in Algoma Steel's carbon emissions.
Stenta said the conversion to EAF technology will allow the company to be more scalable, allowing it to adapt to changes in the market such as demand or fluctuations in the price of steel.
"It also eliminates the risk associated with a single oven," Stenta said. "If blast furnace number 7 had a problem and couldn't run for two weeks, that would essentially take us off the market. This eliminates this risk because we have two furnaces and this increases our steel capacity. "
Stenta said that once the new ovens are built, they will also require less capital to keep them running compared to the labor that would be required to keep Number 7.
"It gives us that security and it's just a much more profitable model and makes us a lot more competitive," she said.
Once both arc furnaces reach full capacity, the company is expected to begin decommissioning the number 7 blast furnace, closing the record of more than 120 years of traditional steelmaking in Sault Ste. Married.
"Somewhere between 2026 and 2029, we expect to be in full EAF mode," Stenta said.
When asked if there was enough electricity on the grid to power the two ovens, Stenta said they would ultimately be commissioned in two phases.
"We understand that the network already has the power, it's just a matter of providing it to us," Stenta said. "This first step will be the transmission upgrade, in collaboration with Sault Ste. Marie PUC and deliver this electricity from the third line to the factory. "
Stenta said about 70 percent of the flat steel currently made in North America is made using EAF methods.
"Here in Ontario, we have a much greener network than any of these folks. So you take that process and tie it into the low carbon green network that we have here in Ontario – we will be one of the leading producers of green steel in North America, "Stenta said.
"We already have customers doing sustainability studies and looking at their supply chains and they want to know what their (carbon) footprint is. We're part of their footprint, so when we can provide them with green steel, that gives us a competitive advantage.
Another benefit of the project, Stenta said, is that the company will significantly reduce its emissions at the same time the federal government is expected to increase the cost of carbon for large manufacturers.
"So the cost of carbon will be drastically reduced for us if we go that route, whereas if we stay the course it's much more capital intensive – the cost of carbon is higher; we don't have the capacity to offer the green steel that our customers demand, "said Stenta. "It's a decision we have to make and it makes sense on many fronts. "
About 500 construction jobs are expected to be created for the project, Stenta said.
Once it's completed and the plant is in hybrid mode with both the EAF and the number 7 furnace in operation, Stenta said the company could see a temporary increase in the number of workers at the factory, but this will not last once the oven is taken offline.
"At the end of the day, we expect it to be at a lower level," Stenta said of the number of jobs expected at the plant. "We don't really have a definitive figure yet on what this transition looks like."
Stenta said some workers will be retrained to operate under the EAF method, while others may be heading into retirement just as Number 7 goes down for good.
"The retirement rate is actually quite high in our workforce," she said.
The Environmental Open House is organized annually by the company to share information with the public on Algoma Steel's environmental management program.
Monday's event included information on the company's transition to EAF technology, as well as other efforts like greening parts of the Algoma Steel property. The multi-year project is already underway with the expansion of a berm along the waterfront.
"The intention is to revegetate this berm with native species and we are partnering with Sault College and their forestry program because they not only cultivate the species but also have the expertise," Stenta said.
Part of the backfill used to enlarge the berm comes from the site of the new double-skate arena under construction at the North Community Center.
Algoma Steel plans to add greenery to the areas to the west and northwest of its property.
"These are in a few years. We're doing other groundwater work – it's a pretty big project, "Stenta said. "It's also a much more attractive work environment for our employees and for our neighbors, whether they're across the river or right next to it.
Stenta said the company will hold another environmental open house in the new year due to new environmental compliance approvals required for the conversion to EAF technology.
– SooToday