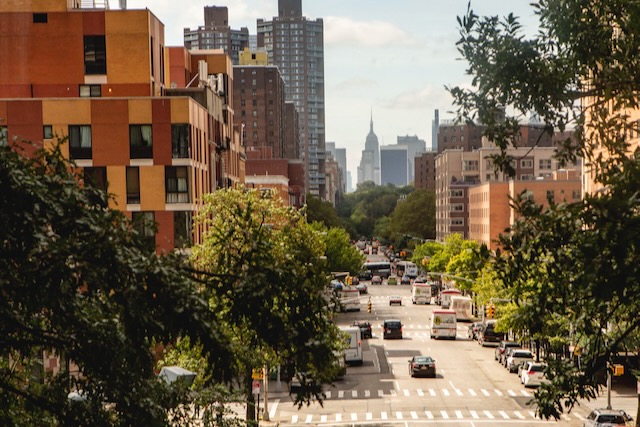 Earth Day 2022: climate and environmental justice in Harlem | Colombia
What is the government doing to address these risks and how can local stakeholders come together to drive real policy change?
Local researchers, elected officials and community leaders will come together to answer this question and more.
The day begins with words of welcome from Lloyd WilliamsPresident and CEO, Greater Harlem Chamber of Commerce, Alan SteelPresident and CEO, Javits Center, and Adrienne A. Harris, Superintendent of the New York State Department of Financial Services (DFS).
The round tables include:
Disproportionate climate impacts in Harlem
Moderated by Diana Hernández, associate professor of sociomedical sciences at Columbia University's Mailman School of Public Health, panelists include:
Daphne Monday, NYC Mayor's Office for Climate and Environmental Justice
Louis Katsos, Greater Harlem Chamber of Commerce
John Graham, West Harlem Innovation Network
Courtney Cogburn, Columbia School of Social Work
Harlem-led community solutions and climate justice
Moderated by Manhattan Borough President Mark Levine, panelists include:
Peggy Shepard, WEACT
Miranda Massie, Climate Museum
Vincent Boudreau, President, City College of New York
Christian Braneon, Columbia Environmental Justice and Climate Just Cities Network
Q&A with Columbia University's Dan Zarrilli, Former Chief Climate Policy Advisor in New York
---
This series of Earth Day panels is presented by the Greater Harlem Chamber of Commerce, Columbia Climate School at Columbia University, and City College of New York. It is organized by the Sustainable Tourism Committee of NYC & Company.