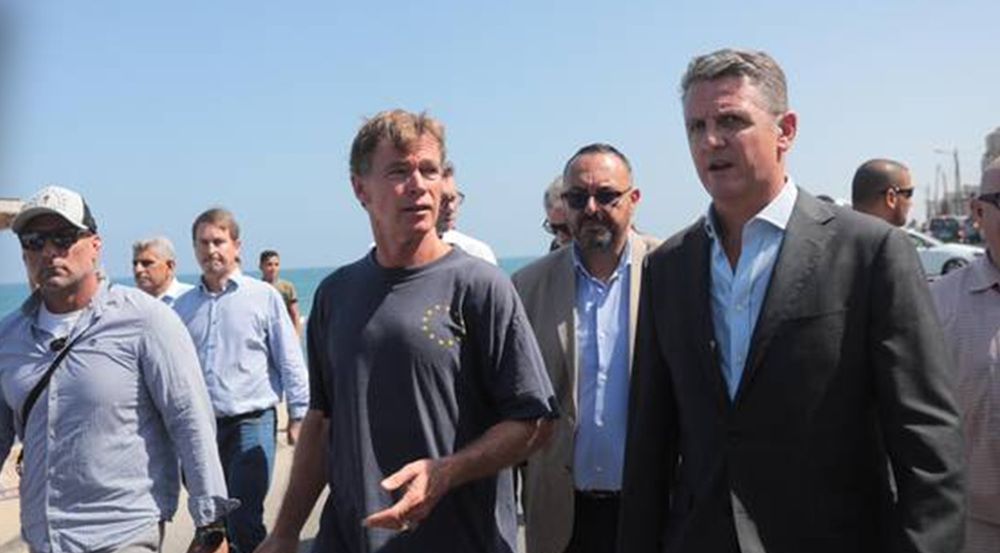 EU delegation visits Gaza
Ashraf Shannon
PressTV, Gaza
European Union diplomats, including heads of European diplomatic missions in the occupied West Bank and al-Quds, arrived in Gaza on Tuesday morning.
Senior European officials visited the Shati refugee camp upon their arrival in the blocked territory. Their brief visit comes less than two weeks after the Israeli regime launched a three-day military assault on Gaza that claimed the lives of 49 people, including 17 children.
European Union ambassadors toured the wounded in the recent Israeli attack at Shifa Hospital in Gaza.
The brief visit by European diplomats comes at a time when the people of Gaza are suffering from a strict Israeli blockade in place since 2007. Most Gazans depend on aid to survive and many of them are unemployed.
Palestinians and human rights groups have repeatedly criticized European countries for their failure to take action to end Israeli violations against the besieged territory.
Many here believe that the visit of European diplomats will not improve the situation of the people of Gaza, given Israel's impunity and the failure of the international community to hold the regime accountable for its crimes.