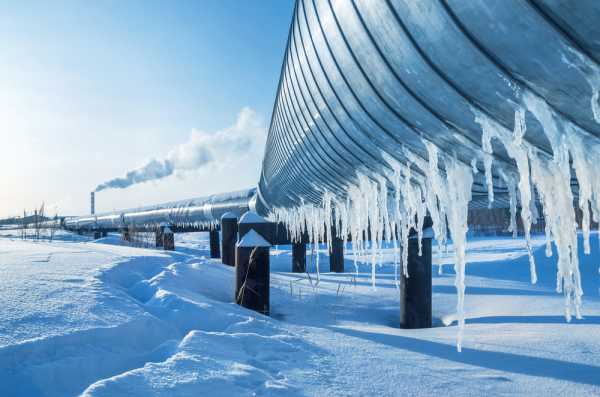 Natural gas markets in flux, European energy forecast for 2022
Demand, supply and geopolitics
Supply and demand should have been able to cope with the current situation. However, geopolitics was further underestimated, as Russia's European gas supplies were adapted to Vladimir Putin's own agenda. Putting extreme pressure on the European gas markets, at a time when global demand for natural gas and LNG was booming, it was a masterstroke.
Putin's willingness to push European governments into defense was not only linked to his own ideas on liberalized European gas markets based on the spot market, but also to his regional power politics, involving Nordstream2, Belarus and in recent weeks his own ideas about the role of Ukraine. By setting up its own energy weapon, Moscow was once again able to tackle Europe as a whole, while the former EU member, the UK, was also targeted for comply with Putin's demands.
U.S. shale gas-based LNG fleets
At present, US exports of shale gas-based LNG appear to come to the rescue of European consumers as prices plunge but remain well above "normal" price levels. The so-called "Freedom Gas" assault has driven down natural gas prices across Europe. With around 44 LNG cargoes arriving in Europe, including 24 declared destinations, some relief is expected very soon.
Most of the declared cargoes go to the UK (5), France (3) or the Netherlands (3). Others go to Turkey, Malta, Croatia and elsewhere. This latter situation is now reflected in a European market which seems more balanced in the short term. LNG supplies in Asia are also shifting, while the weather forecast and overall temperatures are positive for natural gas demand.
The current fleet of LNG to Europe is mainly due to the fact that Asian parties are more interested in using their current gas storage volumes, and not in buying new ones at high prices. Supply to the Russian gas pipeline is also expected to increase again, as Putin takes a break from his geopolitical power play with NATO and Europe, as several meetings between Biden and Putin are scheduled in the coming weeks regarding the Ukrainian conflict.
The coming months will be crucial for the natural gas markets, as the current volatility appears to continue for longer. Without real additional strategic decisions taken by European governments or the European Commission, the market is still left to a liberalized market situation in which the risks are major. As the diversions of American or Asian LNG will not be sufficient to support a sustainable situation in 2022, other options must be considered.
Meteorological developments
At the same time, the current positive weather developments could change dramatically again very soon, putting further pressure on the US, EU and possibly Asian markets. European gas stocks, even with new US supplies from Freedom Gas, are at a critical level, leaving no room for long-term optimism. In the longer term, European gas supplies need to be reassessed, as increasing dependence on Russian pipeline gas volumes not only endangers regional economies, but will also lead to backlash from consumers.
It is not possible to count on possible increases in the production of renewable energy, as stated by European governments and the European Commission, as the overwhelming majority of heat and electricity production in Europe still depends on the use of hydrocarbons, of which natural gas is the main backbone. The increased intermittence, because weather conditions are unpredictable as the lack of wind and sun has shown in recent weeks, means that even more hydrocarbons are used for longer.
The possible dependence on shale gas exports from the United States should not be taken for granted either, as the United States is not only a growing gas consuming market, but also has its eyes. riveted on increasing exports to Asia. At the same time, the production of natural gas in the United States, or shale gas, will be in high demand, until aggregate production increases substantially. The European situation will be the most critical at the moment, especially for 2022-2023. European gas production, which was largely the Dutch Groningen gas field and North Sea production is declining, or as some have even said, has disappeared.
The effects of the end of production from the Groningen gas field have presented north-western Europe in particular with an a compli fact that has not yet been fully assessed. Without Dutch natural gas production, Russia holds the key to the castle no matter what. The large-scale dependence on Russia is clear to some, but politicians seem to have a different glass bowl. The increased focus on renewables will not ease the pain in the years to come, while Germany and Belgium make the market situation even worse if their nuclear power plants are shut down.
The demand for natural gas will increase even more if Belgium commits to new gas-fired power plants in the future. No LNG export to Europe will have a chance to quell any resurgence in Russia's natural gas militarization over the next few years. The overwhelming majority of European markets depend on gas imports from Russia or the former USSR. At the same time, European gas markets are heading for several other clashes.
North African gas export Algeria is currently facing a brick wall as its own domestic demand is on the rise, while overall production is in its infancy. Turkey, which some see as part of the European market, is also showing a strong increase in demand, while combating contractual disputes with its suppliers. If Ankara is unable to come to long-term contractual decisions very quickly, Turkey will urgently need new gas supplies, which will push prices up further.
With Asian markets being largely supplied, mainly because their governments are prepared to pay extremely high prices, the attractiveness of bringing gas to these consumers is great. Overall, Middle Eastern, African or even Russian natural gas will be linked to Asian demand. Russia's continued quest to take a major stake in Chinese gas markets is another issue not to be underestimated at European headquarters, as Moscow is unable to substantially increase its overall gas production. without difficulties.
As we have seen in recent months, Russian domestic demand is also on the rise, which could be a recurring feature for years to come. China and Europe will fight another gas battle and both put their future on Moscow.
Short-term global gas markets are cooling, if Russia is able and willing to provide any relief. The US LNG fleet in the media is also a positive sign, but could even make a detour even before reaching European ports if prices somewhere are more attractive. Natural gas, and in particular LNG, having become a real commodity, due to the liberalization of the markets and the frenzy of spot prices, the situation of cheap gas for consumers and manufacturers could be still far away.
Without being skeptical about the availability of natural gas or LNG in the future, the prices set will be higher for an extended period. Consumers will have to adapt to these, as liberalization has put the weapons of price movements in the hands of traders, algorithms and geopolitical strategists.
Long term prediction
For summer 2022 and winter 2022-2023, the outlook is mixed. If Europeans and Asians manage to reload their gas storage to normal levels during the summer period, a more relaxed but still expensive winter 2022-2023 is expected. If the summer replenishment is not enough, however, 2022-2023 could be a very cold winter, as temperatures can be expected to not only be as mild as they are now. The last 7 out of 10 winters have been much harsher than the current situation.
Moreover, the possible re-emergence of King Winter will bring already extreme pressure in Europe in the coming months. At the same time, geopolitics, the daughter-in-law of commodity traders and analysts, is still very strong, and could be the new cuckoo in the European energy transition nest.
At present a Russian cuckoo has already repelled several European youngsters, while leaving a coal cuckoo. New geopolitical confrontations around Ukraine, the Baltic or Belarus, supported by a German NO to Nordstream2, could once again block summer gas deliveries. Waiting for historically low gas prices again will be a wish that will not come true. In the years to come, the prices of hydrocarbons will increase, especially if the energy transition and the lack of upstream investments remain a very toxic cocktail, incomprehensible to politicians and activists.