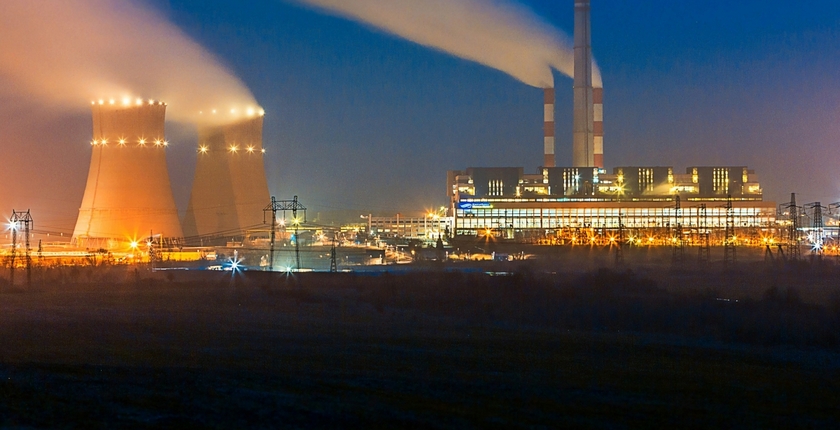 The American KKR is preparing to take over ContourGlobal
US investment firm KKR is set to become the majority shareholder of Bulgaria's Maritsa East 3 thermal power plant, as well as wind and solar capacity in Austria, Italy, Slovakia and Spain, after signing a deal to acquire UK-registered power producer ContourGlobal. Maritsa East 3, fueled by lignite and with a power of 908 MW, owned 73% by ContourGlobal, represents 13% of the electricity produced in Bulgaria.
KKR, which will pay around 2.1 billion euros for ContourGlobal, said the acquisition could help the London-listed company boost investment and meet its target of cutting CO2 emissions by 40% by 2030 and reach net zero by 2050. ContourGlobal operates 138 thermal and renewable energy power plants in 20 countries around the world, with an overall generation portfolio of approximately 6.3 GW, according to the ContourGlobal website. the society.
Its European assets include a 250 MW solar park in Spain, a 155 MW wind farm in Austria, a 65 MW solar park in Italy and a 35 MW solar park in Slovakia. Other renewable assets include wind and hydroelectric power plants in South America.
ContourGlobal operates wind and solar power plants in Italy, Austria, Slovakia and Spain
Maritsa East 3, located near the city of Galabovo, produced enough electricity in January-March to cover the needs of 1.4 million Bulgarian homes, or half of the homes in the country, according to local media. According to the ContourGlobal website, it supplies the Bulgarian grid with electricity for domestic consumption, but also for export to neighboring countries such as Greece, Turkey, North Macedonia and Serbia.
Electricity from the plant is exported to Greece, Turkey, North Macedonia and Serbia
The remaining 27% stake in Maritsa East 3 is held by the National Electric Co. (NEK) of Bulgaria. The plant, according to Bulgarian media, operates in accordance with European environmental standards and uses local coal for electricity generation.
In 2020, ContourGlobal abandoned plans to build a 450 MW coal-fired power plant in Kosovo*
In early 2020, ContourGlobal said it had abandoned plans to build a lignite-fired thermal power plant in Kosovo*, a project called Kosova e Re, with a projected capacity of at least 450 MW.


Post views:
12
* This appointment is without prejudice to positions on and is consistent with UNSC Resolution 1244/99 and the ICJ opinion on Kosovo's declaration of independence.