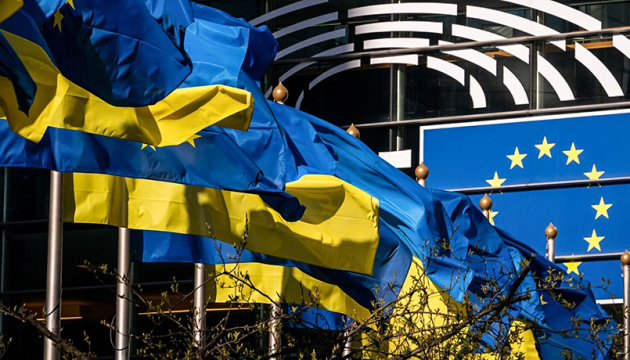 Ukraine plans to join EU in up to two years
By the end of this year, Ukraine has ambitious plans to fulfill the seven conditions set by the European Commission when granting the country candidate status and to proceed with negotiations on EU membership. .
Ukrainian Prime Minister Denys Shmyhal said this at the Yalta European Strategy meeting held in Kyiv on Sunday, Ukrinform reports, citing the government's website.
"We are going to move at a very fast pace. We have analyzed how other countries have charted this course. It has taken them five, seven or eight years. We have the ambition to complete this journey in two years maximum and to achieve our goal of being a full member of the European Union," Shmyhal said.
He said that Ukraine had defended its civilizational choice and would continue its advance towards the West.
"The main conclusion after 200 days of this bloody war is that Ukraine has won strategically. We won by defending our freedom, our democracy. We have gained in our strategic vector to unite with Europe. Russia lost strategically. model of existence with their propaganda, with their imperial ambitions, which obviously we will not allow them to achieve," Shmyhal said.
He also thanked the Armed Forces and all Ukrainian military who provide the opportunity to discuss and plan a successful European future for Ukraine.
On June 23, the Heads of State and Government of the EU countries decided to grant Ukraine the status of a candidate country for EU membership.
President Volodymyr Zelensky said that despite the war started by Russia, Ukraine will continue to implement European Union legislation, norms and rules, and the Cabinet of Ministers will draw up a respective roadmap to fulfill the conditions for joining the EU.
Photo: Cabinet of Ministers of Ukraine