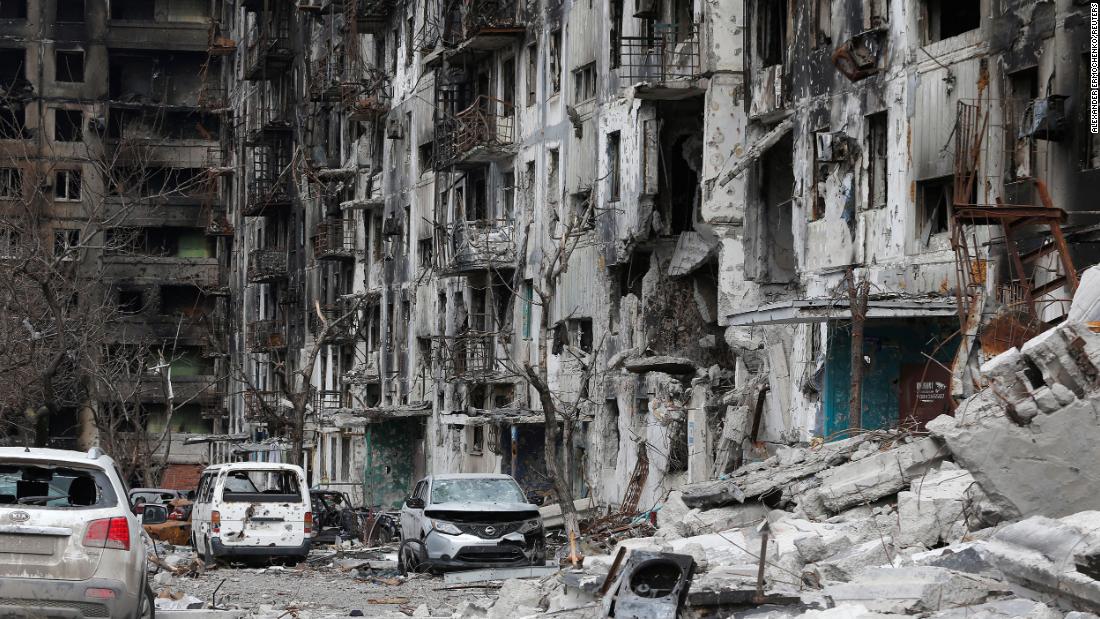 US sees indications Russia is seeking to recruit 'over 60,000 troops', defense official says
The High Representative of the European Union for Foreign Affairs and Security Policy, Josep Borrell, has strongly condemned a rocket strike on a train station in the eastern Ukrainian city of Kramatorsk, which killed around 30 people and injured around 100 on Friday, officials said.
"I strongly condemn this morning's indiscriminate attack on a train station in #Kramatorsk by Russia, which killed dozens and injured many," Borrell said in his official address. Twitter account Friday.
"This is yet another attempt to close escape routes for those fleeing this unwarranted war and to cause human suffering."
European Commission President Ursula von der Leyen said she was "appalled" by the "despicable" missile attack on the station.
Borrell and von der Leyen will meet Ukrainian President Volodymyr Zelensky in kyiv on Friday.
French President Emmanuel Macron called the strike "abominable" in a tweet posted on Friday.
"Ukrainian civilians were fleeing to escape the worst. Their weapons? Strollers, soft toys, luggage. This morning, at Kramatorsk station, the families who were about to leave experienced horror," Macron said. "Dozens dead, hundreds injured. Abominable."
The French President expressed his condolences to the victims of the Kramatorsk strike and to the victims of past attacks, namely Bucha, Mariupol and Kharkiv. He also called for investigations.
Macron reiterated that the European Union will continue to provide humanitarian, military and financial support to Ukraine.
United Nations Secretary-General Antonio Guterres reacted to the deadly attack on Kramatorsk train station in Ukraine, calling the strike on civilians "completely unacceptable". At least 50 people were killed in the missile attack on a train station, according to Ukrainian authorities.
UN Secretary-General Antonio Guterres called the strike "completely unacceptable" in a statement on Friday.
"These are flagrant violations of international humanitarian law and international human rights law, for which the perpetrators must be held accountable," he said, reminding "all parties of their obligations under the international law to protect civilians and the urgency of agreeing on humanitarian ceasefires". to allow safe evacuation and humanitarian access to populations trapped in the conflict.
The statement added that the secretary-general reiterates his call on all parties concerned "to put an immediate end to this brutal war".
European Council President Charles Michel also condemned the strike.
British Foreign Secretary Liz Truss said on Friday she was "appalled" by the rocket attack.
"The targeting of civilians is a war crime. We will hold Russia and Putin to account," Truss said on his official Twitter account.
Xiaofei Xu and Camille Knight of CNN in Paris contributed to this report.