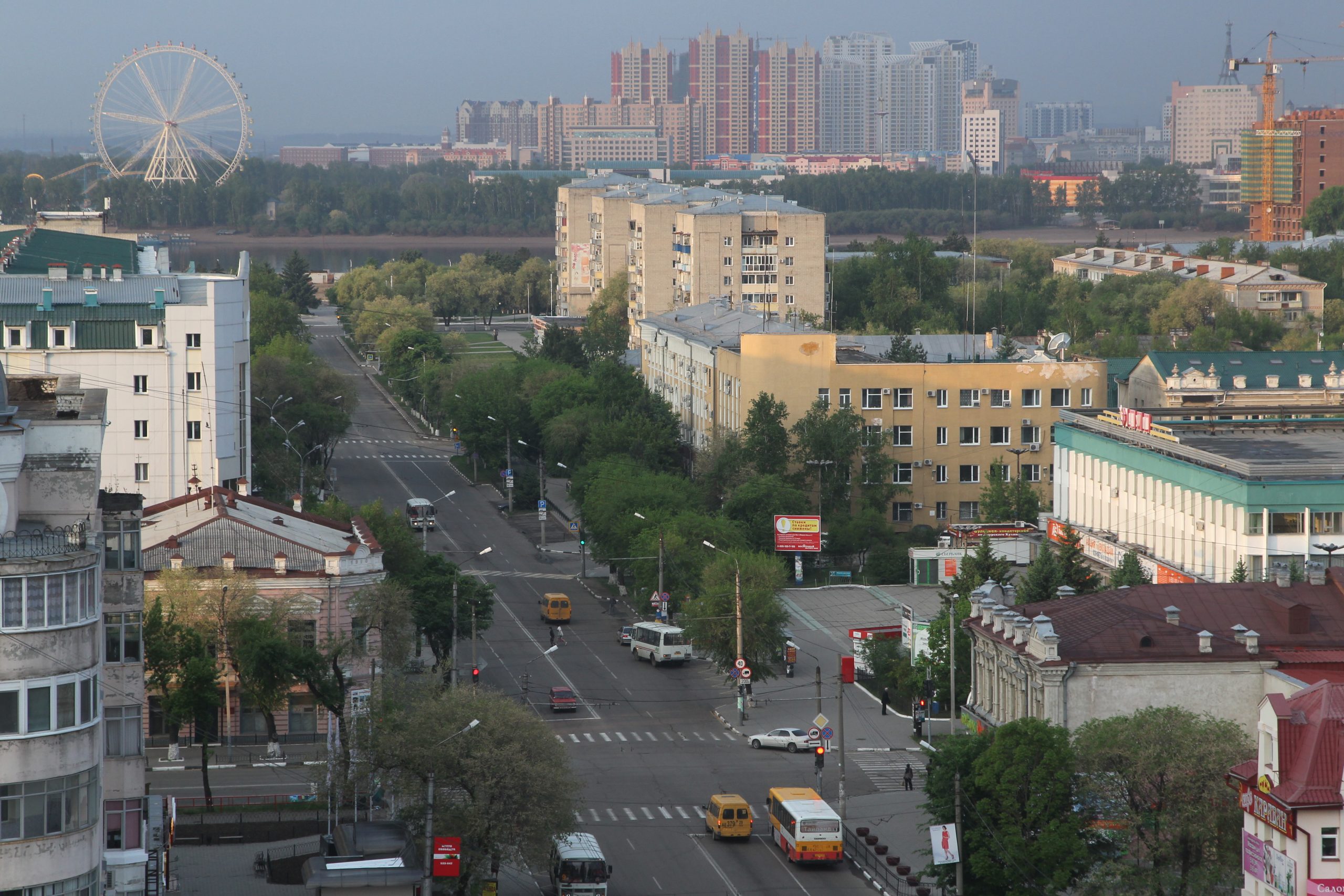 Will China come to the rescue of Russia?
Despite their common conflict with the West, China militarily keeps its distance from Russia while economically capitalizing on energy sanctions against Moscow.
×
In a word
China does not appear to be arming Russia in its war against Ukraine
Beijing rhetorically supports Ukraine's sovereignty and territorial integrity
China buys Russian oil and gas at cut price due to Western sanctions
After the West imposed unprecedented sanctions on Russia, relations between Beijing and Moscow should have reached a new level of partnership. At least, that's what many thought until recently.
There has indeed been a steady progression of bilateral relations over the past eight years.
In 2014, the year the Kremlin launched its first invasion of Ukraine, Russian President Vladimir Putin made a major visit to China. Subsequently, there was talk of a breakthrough in relations between the two countries, that these were already allies working together to build the project of "Greater Eurasia". And trade has grown significantly in recent years, from $95 billion in 2013 to $147 billion in 2021.
The two sides also talked about a strategic partnership and held joint military exercises. Ahead of his February 2022 visit to Beijing during the Winter Olympics, Putin wrote an article titled "Russia and China: A Forward-Looking Strategic Partnership."
Given this bilateral bonhomie, many expected China to unequivocally support Russia in its war against Ukraine more than just rhetorically, including helping Moscow mitigate the damage caused by Western sanctions.
But that didn't happen.
Rhetorical impartiality
First, let's listen carefully to the Chinese rhetoric. In March, Chinese Premier Li Keqiang said, "We respect Ukraine's independence, sovereignty and territorial integrity."
In April, experts from the Russian website URA.ru analyzed material related to Ukraine on China's main state broadcaster CCTV. No news or analytical articles could be found on the website regarding the "special military operation" of the Armed Forces of the Russian Federation in Ukraine. At the same time, many videos appeared with the tag "Ukraine". In short videos (no longer than a minute), the public is informed about the conflict. For example, a 20-second clip included President Putin's statement: "Russia will launch a lightning counterattack if outside forces intervene in the situation in Ukraine." Another 14-second clip conveys Ukrainian President Volodymyr Zelenskiy's remark that "Ukraine will receive weapons from the West and will be able to counterattack by July."
Chinese President Xi Jinping declared respect for Ukraine's territorial integrity and the need for a ceasefire.
In May, during a conversation with French President Emmanuel Macron, Chinese President Xi Jinping declared respect for the territorial integrity of Ukraine and the need for a ceasefire. On the other hand, at a meeting of the United Nations Security Council after the start of the Russian-Ukrainian war, China declared Russia's "legitimate security concerns" in the context of the expansion of the NATO. After that, however, China made no such statements.
In another sign of its cautious approach, China has not acknowledged Russia's claim that two eastern regions of Ukraine are sovereign states or recognized Russian rule in Crimea, which the Kremlin invaded and annexed in 2014. Ministers in Bali, US Secretary of State Antony Blinken criticized China's support for Russia at the United Nations, the airing of Kremlin talking points through Chinese state media and joint military exercises with Moscow.
Also on Russia by Evgeny Gontmakher
No weapon support
On June 12, Chinese Defense Minister Wei Fenghe said that China does not supply Russia with weapons or equipment and that Beijing's partnership with Moscow is not an alliance. "The development of Sino-Russian relations is a partnership, not an alliance. It is not targeted against third parties," Wei said. According to him, Beijing wants the end of the war in Ukraine. However, the Chinese authorities do not see sanctions as a tool for resolving the crisis. He also repeatedly called out the war situation in Ukraine, going beyond the usual definition of "conflict."
"We also hope that the United States and NATO will hold talks with Russia to create the conditions for an early ceasefire," he said.
Energy boon for China
But China is exploiting the situation more decisively in its economic relations with Russia. Sanctions imposed on Russia have enabled China to help its partner mitigate economic damage through increased trade.
Bilateral trade looked promising in the first five months of 2022. The General Administration of Customs of China estimated that, from January to May, trade turnover between Russia and China increased by more than 28% compared to the same period last year and exceeded $65 billion. .
Exports of Russian goods to China in the five months of 2022, compared to the same period in 2022, increased by 46.5% and reached $41 billion, while Chinese exports to Russia grew amounted to 24.5 billion dollars, an increase of 7.2%, giving Moscow good health. positive trade balance with China.
About 70% of Russian exports to China are natural resources, mainly oil, natural gas and coal.
About 70% of Russian exports to China are natural resources, mainly oil, natural gas and coal. At the same time, China has recently increased its purchases of Ural-grade Russian oil at very favorable prices, at a discount of around $30 a barrel. Beijing has for many years run a similar scheme of buying cheap oil from Iran, which is also under sanctions and has no ability to choose its buyers.
A similar situation develops with natural gas. Chinese state-owned companies Sinopec and PetroChina are negotiating the purchase of liquefied natural gas from Russia at a 10% discount. Some traders are afraid to buy Russian gas, fearing secondary sanctions or damage to their reputation. Chinese companies are willing to take on such risks in exchange for a significant price cut. As for pipeline gas, China traditionally buys it from Russia at ultra-low prices. Last year, Gazprom supplied China with gas (via the Power of Siberia pipeline and, by 2025, the Power of Siberia pipeline 2) cheaper than any other country except Belarus.
It is not surprising that the same thing happens with coal. The European Union imposed an embargo on Russian coal from August. At the same time, China increased its imports of Russian coking coal. But again, China is buying coal from Russia cheaper than from other suppliers, including the geographically closer Indonesia and Mongolia.
Given the reduced prices, it is difficult to characterize the growth of natural resource exports to China as positive for Russia.
What China sells to Russia
Meanwhile, in the opposite direction, China sells high-tech products with added value, such as household appliances, smartphones, computers, industrial equipment, cars, etc. Given international sanctions and the withdrawal of most Western and Japanese brands from Russia, these Chinese products are essential for Russia. But the figures show that import growth from China has been insignificant in the first five months of 2022. In addition, Chinese tech companies have reduced their presence. In June 2022, IT giant Huawei closed four of its 19 official outlets in Russian cities. Other major Chinese smartphone and computer makers – Xiaomi, Oppo, Lenovo – have also reduced their product offerings.
Demand for their products is suffering due to falling Russian household incomes and fear of secondary sanctions as Western countries also supply some components for Chinese smartphones and computers.
Chinese car trade has also entered a new phase. In April, the Russian government began issuing vehicle approval certificates for Korean and Chinese models assembled in domestic factories. So, for example, Haval brand cars produced in the Tula region since 2019 can now also be imported from China. This means motorists will have a secure supply of Chinese cars, but some jobs at Russian car factories could be cut.
But it is too early to tell. More recent statistics could show further reductions in the presence of Chinese technology companies in Russia, which could lead to stagnation or even a decline in imports from China in the next quarter.
×
Scenarios
Several factors could define the future of China-Russia relations.
The main one is the prospect of ending the Russian-Ukrainian war and possibly easing Western sanctions. If that happens, China will likely rapidly intensify its economic ties with Russia. The infrastructure situation has improved somewhat with the recent opening of a border road bridge over the Amur River between the Russian city of Blagoveshchensk and the Chinese city of Heihe. However, the easing of Western sanctions against Russia could also unfreeze relations with Europe, which will create more competition for China in the Russian market.
Another competitive factor is a surge in Russian trade with India, which hopes to fill the vacuum created by US and EU sanctions. The list of Indian exports to Russia likely to grow includes medicines, plastics, organic and inorganic chemicals, household items, rice, tea and coffee, dairy products and livestock.
Analysis by India's Commerce Ministry shows that New Delhi can rapidly increase exports to Russia of 20 major products, including seafood, textiles and clothing, footwear, machinery and electronics. At the same time, India is increasing its purchases of Russian oil. Russia became the second largest oil exporter to India in May, overtaking Saudi Arabia, further undermining the "strategic partnership" between China and Russia.